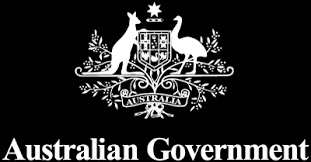 VISA will be responding to the Issues Paper
History & Scope: On 16 December 2022, the Government announced reform to Australia's system of administrative review. This reform will abolish the Administrative Appeals Tribunal (AAT) and establish a new federal administrative review body. The reform will also include a transparent, merit-based system of appointments.
The consultation process considers matters relating to the design of the new federal administrative review body, including its purpose, structure, membership, powers and procedures.
To join the fight and get involved – Join VISA
As always all submission will be put to and considered by the Advisory Committee of the Victorian Immigration Solicitors' Alliance. The Advisory Committee will then make the final response to the Attorney-General's Department
Consultation will close on 12 May 2023 – so we need VISA member input no later than 9 May 23
Other lurks and Perks in joining VISA:
Immigration, Crime & Punishment – The Crimmigration Law Symposium 2023:
The Victorian Immigration Solicitors' Alliance: VISA will be holding its annual immigration conference Thursday 5 October 2023 at Palm Cove on the beautiful Barrier Reef.
There will be guest speakers, a round table and both discount and FREE – MARA accredited CPDs and a wide range of LAW SUBJECT CPDs .
5 October 2023


DISCOUNT CPDs for LAWYERS – ALL TYPES of Lawyers (crim-family -business-human rights – crypto/blockchain-privacy-tax- employment law…)

CPD for Me™
ALL LAWYERS TAKE NOTE
Discount CPD (Continuing Professional Development) in Wide range of LEGAL Subjects – through One of Australia's Leading Providers!
The opportunity to retain one of Australia's leading immigration law firms at a discount rate.
(VISA members enjoy the ABG loyalty discount when they retain our official partners)
AR LAW SERVICES: Master Migration Lawyers